Alberta Canada Whitetail Deer Rifle Hunting
Join us in central Alberta for exciting trophy whitetail deer hunting action. Our rifle whitetail deer hunts are 6 or 10 days during the peak of the rut which falls between November 14-21 yearly. The hunting area contains the key elements for any great deer area of mixed farmland and fringe land that backs onto endless heavy forest to the west. Whitetails in our hunting area have great genetics with good mass ranging from 140" - 200" B&C. Long term harvest average has been in the 150" range with 85% success. By using tree stands, tower stands, and ground blinds in key locations, we can make your whitetail deer dreams a reality! All our hunts are fair chase, and conducted in an ethical manner.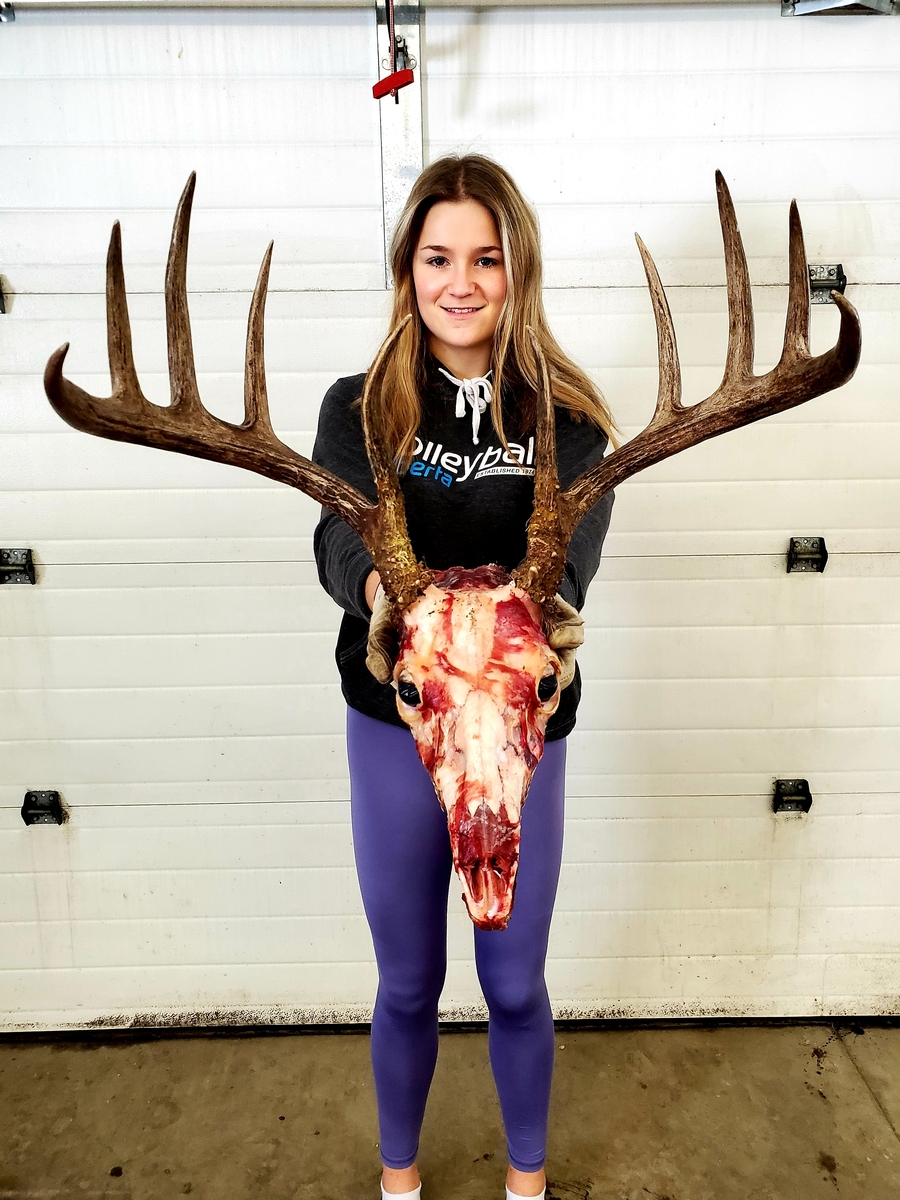 Pre-Scouting Trophy Deer
Scouting for whitetail deer begins in mid July ending in mid December using premium trail cameras. While your hunting the guides are always monitoring the hunting area in search of trophy whitetails. We are constantly working to ensure our clients a quality opportunity at a mature whitetail. Hunts are only conducted during peak deer movement, which falls between November 7-28, maximizing client success. Our 85% return clientele speaks volumes! If high success rates on quality animals is what your after, you need to come hunt Alberta with DDWH!
Alberta Hunting Lodge
The rifle whitetail deer hunts are conducted out of our 2700 square foot lodge, on private, and crown land. We are situated one hour from the Edmonton International Airport (YEG) making pain free, easy traveling. We have two rooms with two clients per room, a shared bathroom, laundry facilities and a large living room complete with a big screen TV so you don't miss the game! Also available is WIFI for your convenience. If you prefer things a little more quiet we also have a cabin available for your comfort. Location is on 160 acres in the heart of fabulous deer country on the western edge of WMU 224. From here we also hunt WMU 332 which is a 15 minute drive to the west. All whitetail, mule deer and coyote hunts are conducted from here allowing maximum comfort.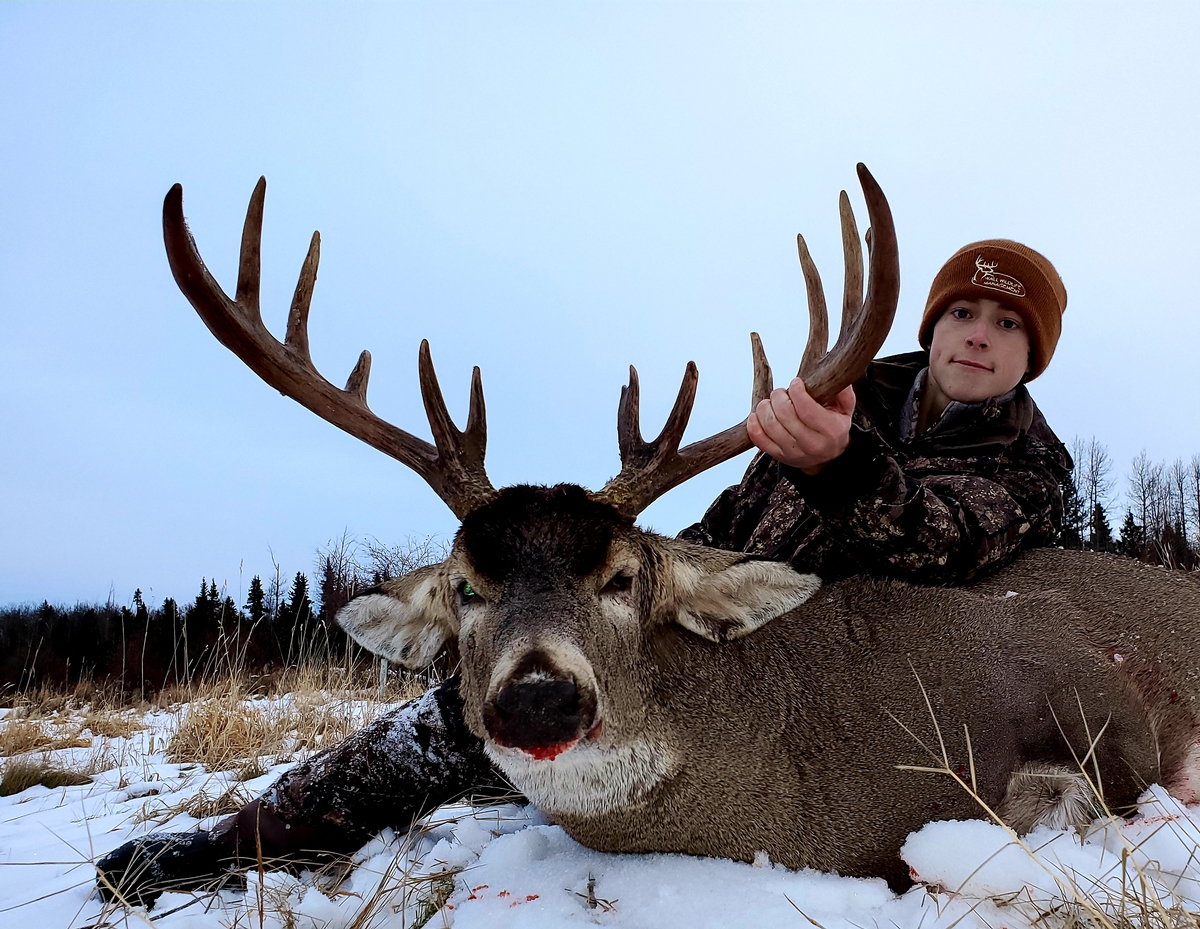 Hunt Costs Includes:
Pick up and drop off in Edmonton International Airport(YEG)
All meals while hunting
Professional trophy preparation.
Hunt Costs Do Not Include:
Airfare to Edmonton
Hotel costs before or after the hunt
Gratuities for your guides & cooks
Shipping your trophy
Hunting licenses and GST
Please give us a call with any questions about our rifle whitetail deer hunts. We look forward to making your hunting adventure a reality. Please email us or call at 403-357-4499 for a current price list with references.