Winter Wolf & Coyote Hunting in Alberta
Join us on a winter adventure your not soon to forget! There is nothing as exciting as a coyote slinking in or running full bore into your electronic calls. Or maybe sitting in the middle of the wilderness at -30C staring at a wolf bait and hearing the distant lonely howls, knowing they are working their way into your bait site. If either one stirs up your blood, we are here to make that a reality. Action packed is the only way to describe these winter predator adventures.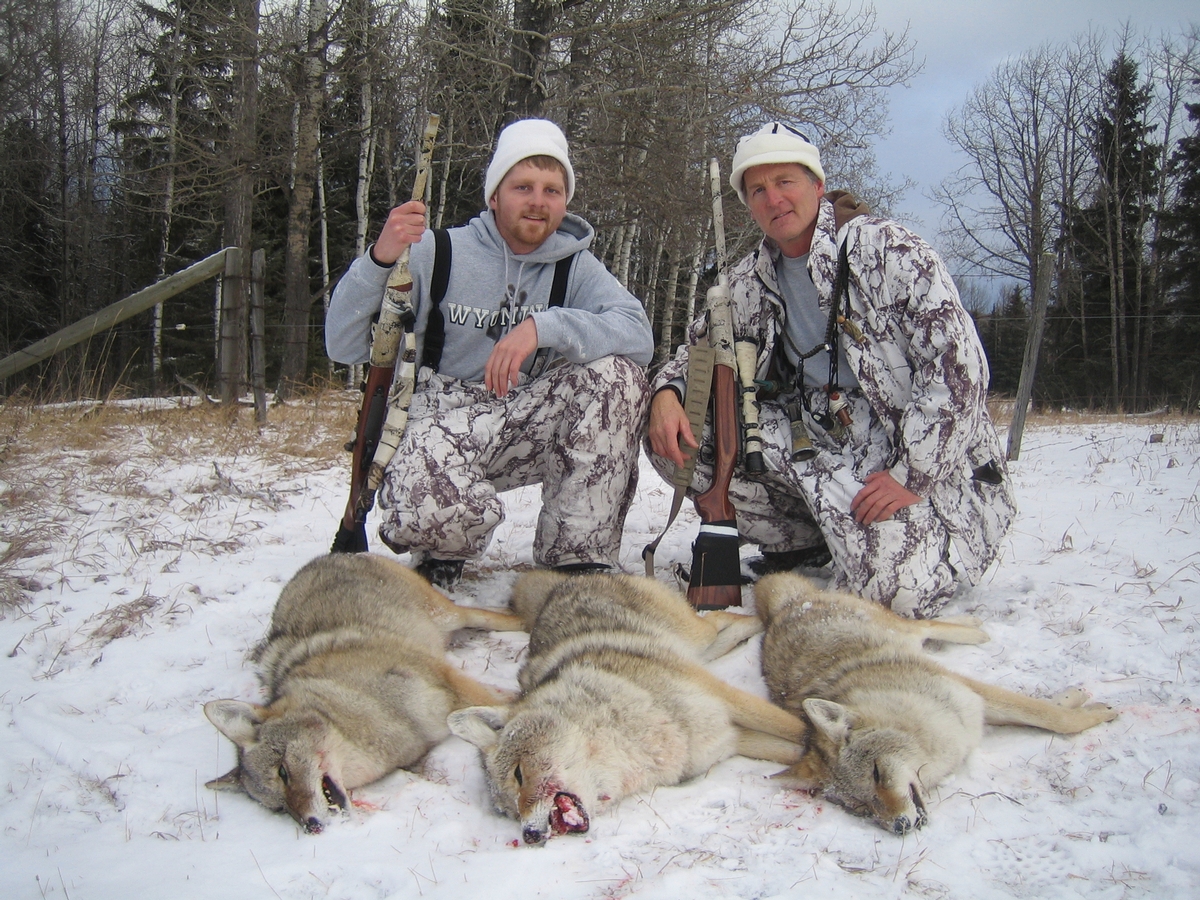 Central Alberta Coyote Hunting
We offer exciting 3 day coyote hunting adventures. There is no shortage of coyotes here and you can expect to do a lot of shooting and harvest 3 to 4 coyotes per day. This hunt is conducted using calls and is not only fun but extremely effective. Clients stay at our home and food, lodging, and transportation is included in the hunt. All hunters are picked up at the Edmonton International Airport.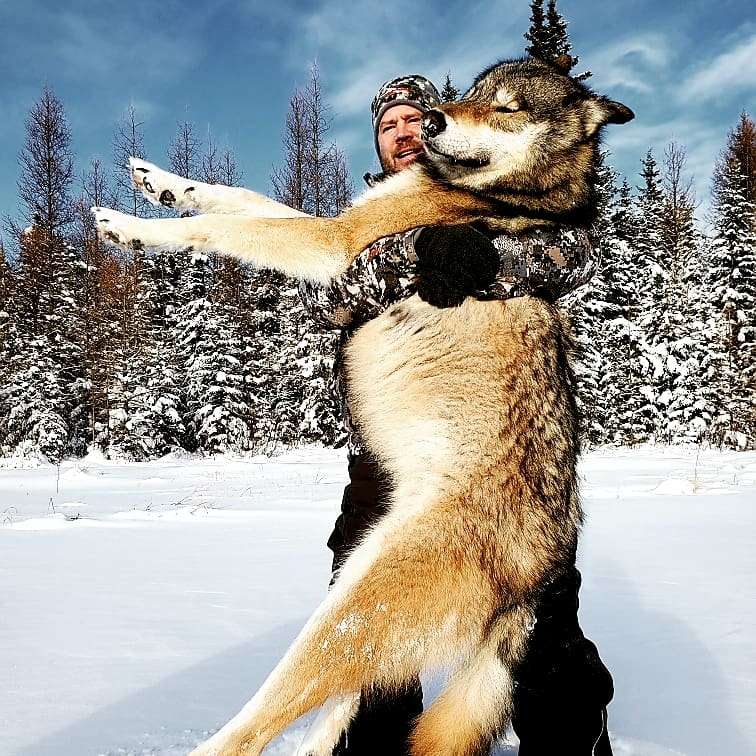 Northern Alberta Winter Wolf Hunting
We offer 2 different wolf hunt packages. Choose the very remote reaches of North Eastern Alberta or the western foothills of central Alberta. Clients are housed at an oil camp with full amenities for the Northern hunts or our deer hunting lodge/home for the foothill hunts. Hunters are delivered to remote, heated ground blinds over bait via snow machines. Clients are picked up and dropped off at Fort McMurray or Edmonton Alberta depending on your choice of hunt packages. Expect cold temperatures and get prepared mentally for a long sit, but it will be worth it to put down one of the most elusive animals on the continent.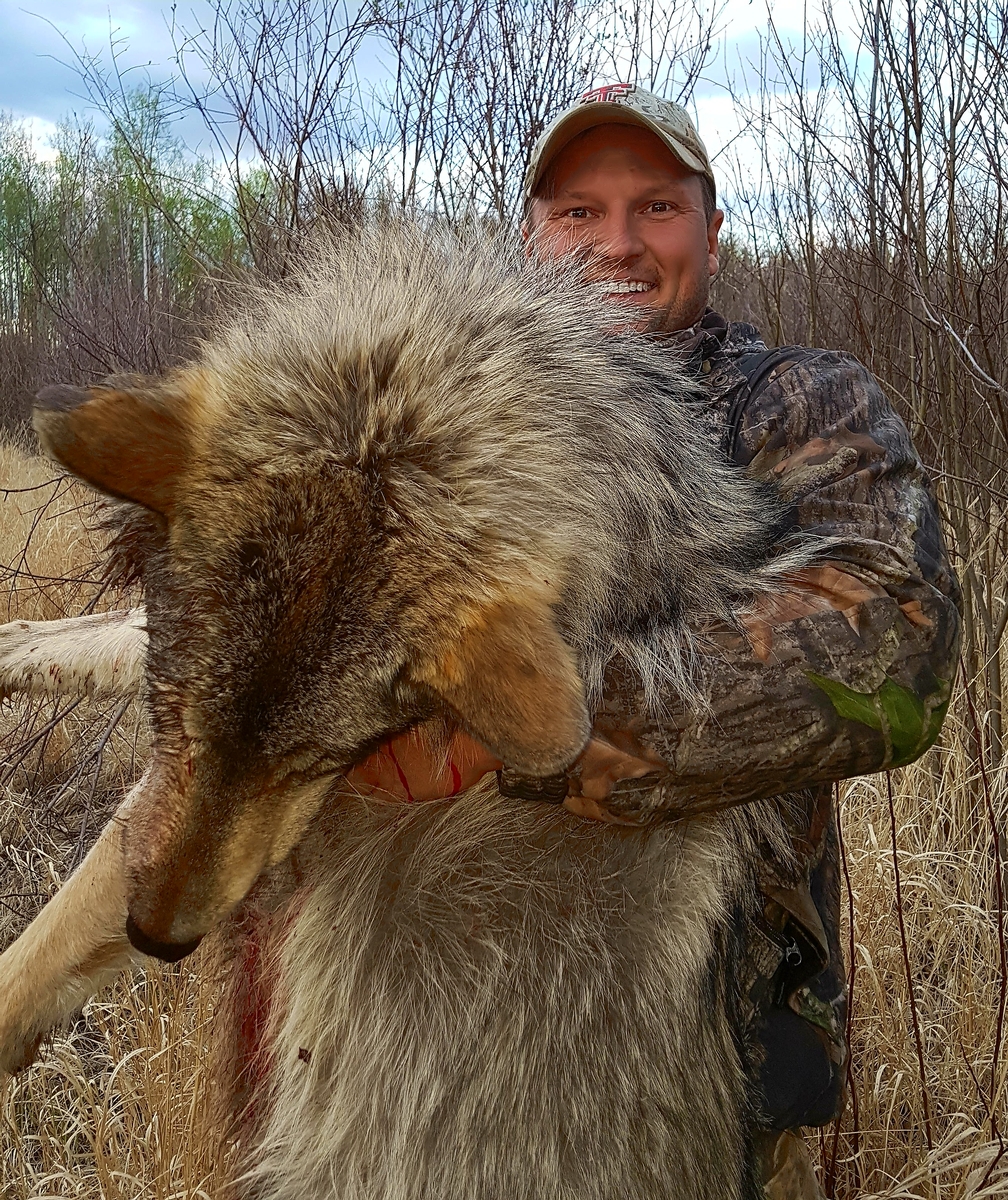 Bear Hunt or Forest Deer Hunt
Join us on a black bear hunt or forest whitetail deer hunt for a solid opportunity to harvest a North American timber wolf. There is no extra charge other than a $30 hunting license to hunt wolves, and the opportunities are great especially on our bear hunts. You just never know when one of these timber ghosts are going to make an appearance!
No Limit Canada Hunting
In Alberta there is no limit on the number of wolves and coyotes that you may harvest so this increases your chance at taking home some real trophies. With continuous monitoring and scouting, we give 100% effort to make your wolf or coyote hunting trip an unforgettable and successful one.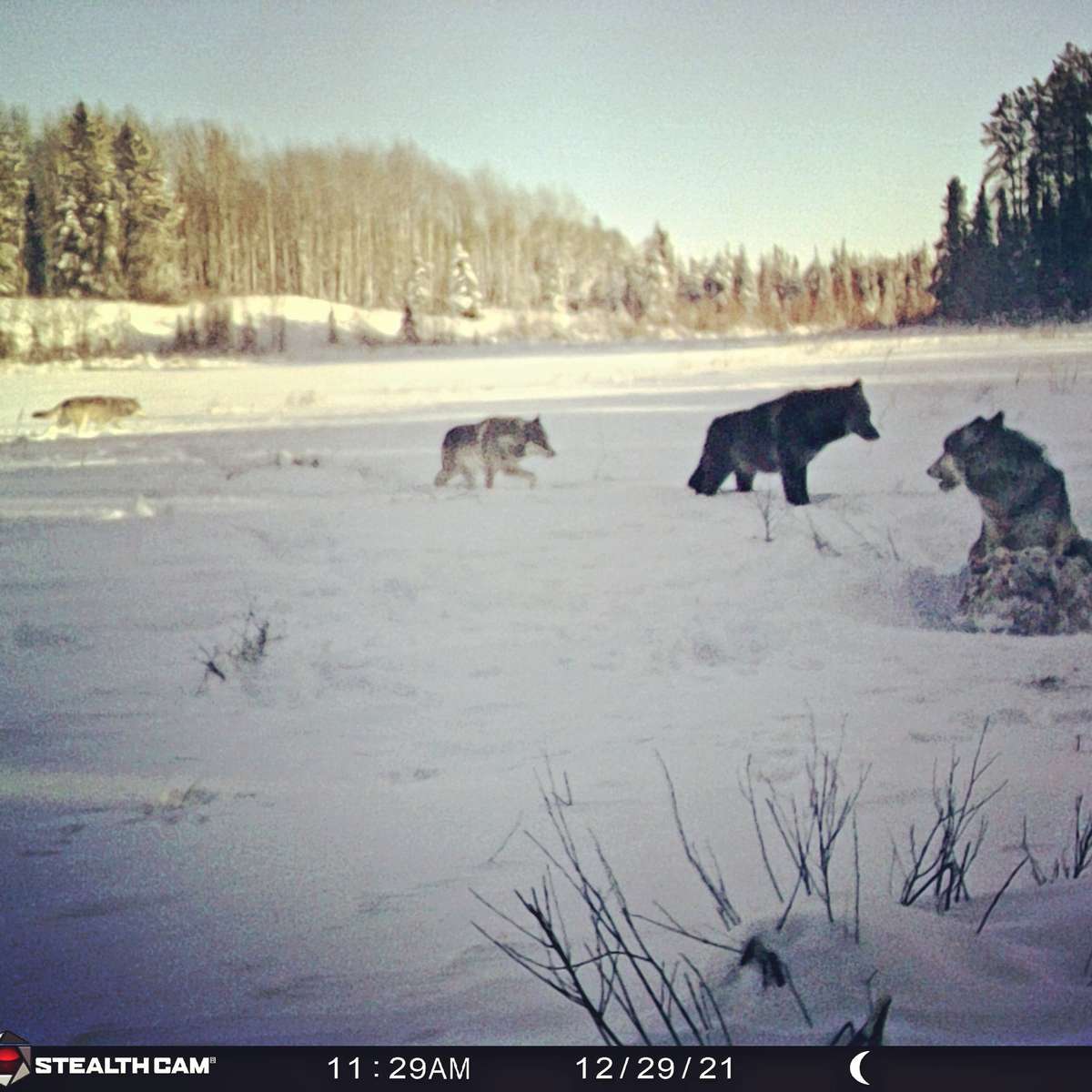 Hunt Costs Includes:
Pick up and drop off at International Airport
All meals while hunting
Professional trophy preparation.
Hunt Costs Do Not Include:
Airfare
Hotel costs before or after the hunt
Gratuities for your guides & cooks
Shipping your trophy
Hunting licenses and GST
CITES permits required for wolf only.
All wolves must be shipped through a taxidermist in Alberta & additional shipping fees are not included in the hunt costs.
Please give us a call with any questions about our predator hunts. We look forward to making your hunting adventure a reality. Please email us or call at 403-357-4499 for a current price list with references.